8000 Series

A solarium series for the highest demands

The megaSun 8000 series gleams on the outside and uses the latest technology on the inside. It combines the benefits of different spectral variants, consisting of modern tubes and an intelligent controller connected to the Intelligent Control System. It imitates natural sunlight with all its effects on body and mind — from traditional/subtle to Caribbean/intensive. Seventy HyperRed Beauty Boosters regulate the moisture content of the skin and stimulate natural collagen formation — the number one anti-ageing agent. The result: Wrinkles disappear and the skin appears firmer and youthfully fresh.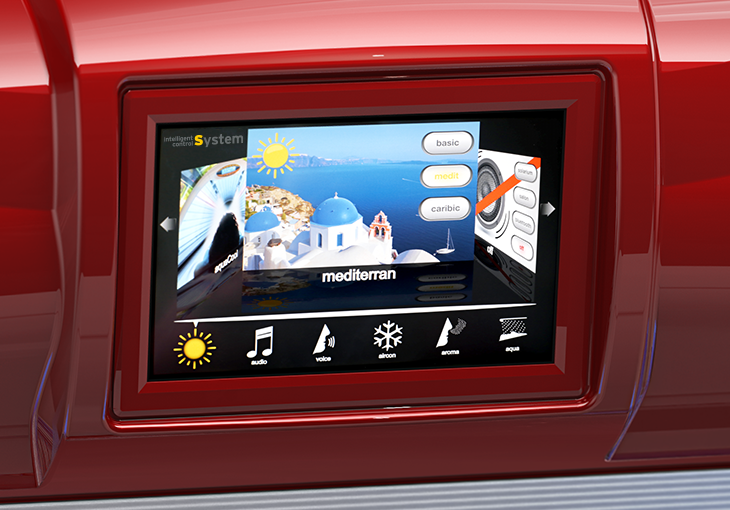 Intelligent Control System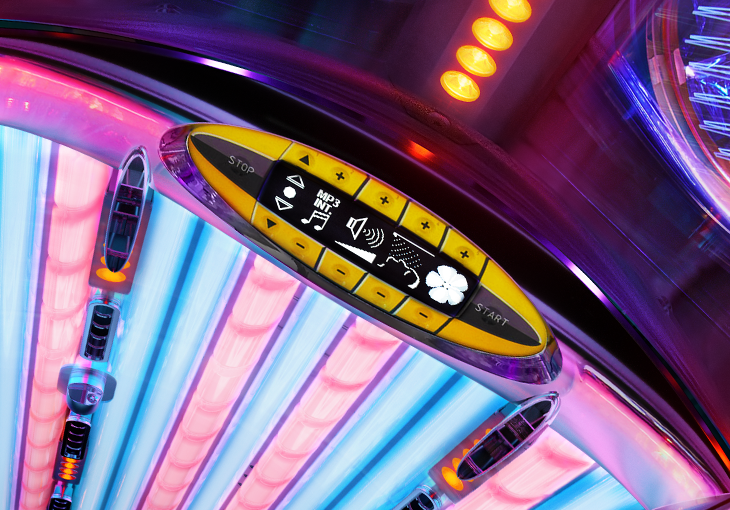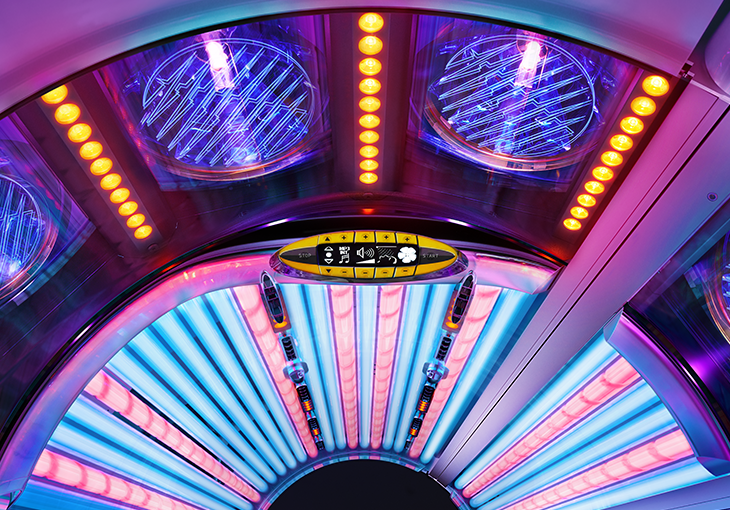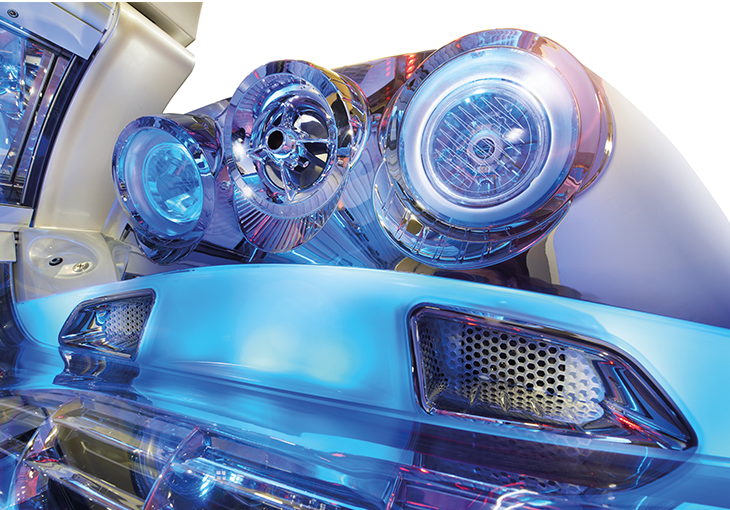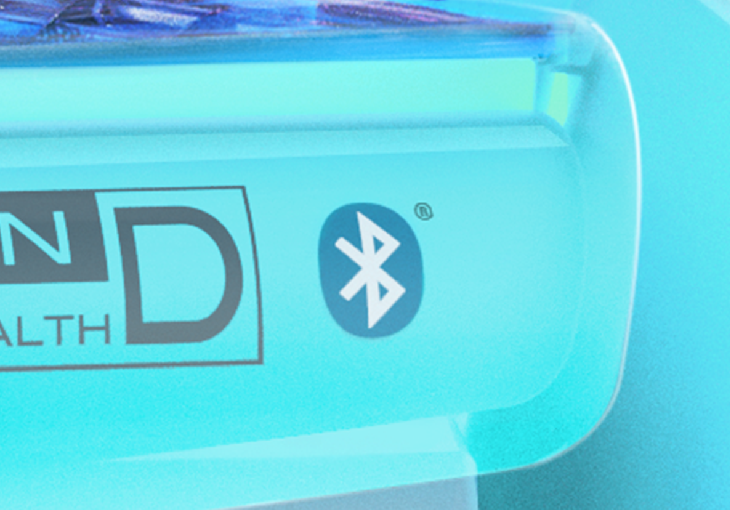 UV Variants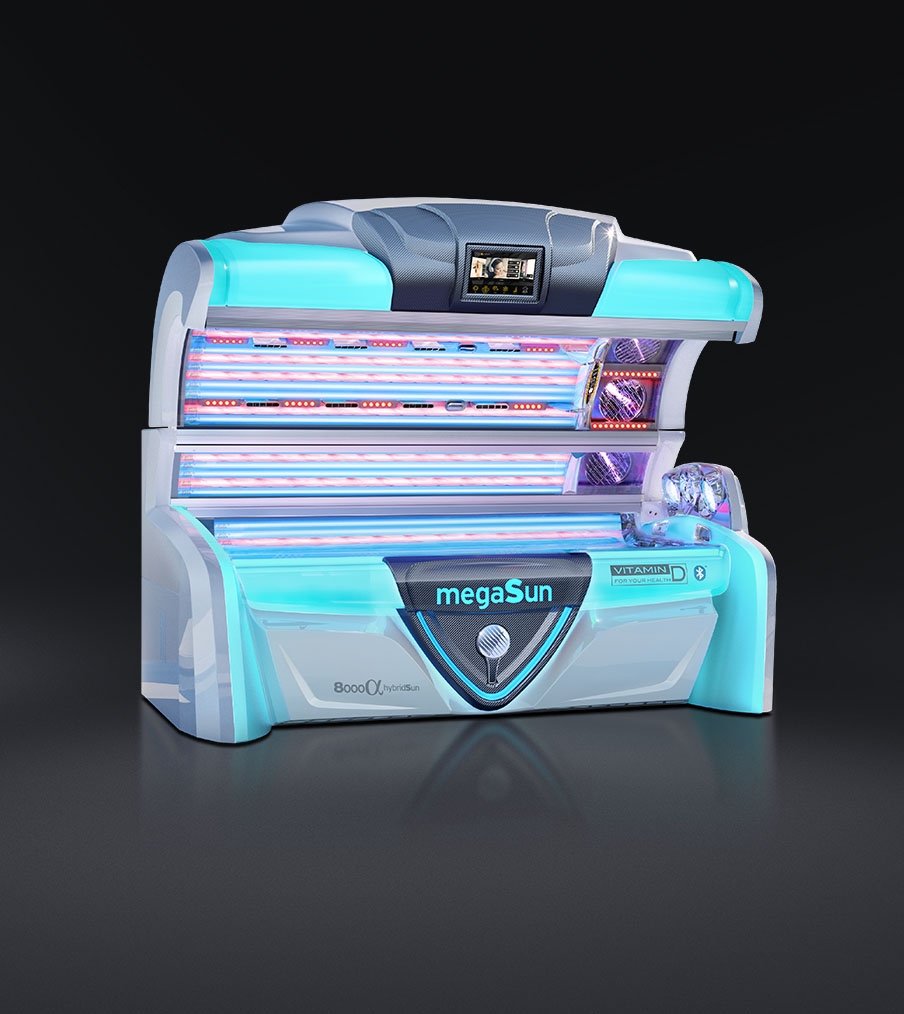 8000α hybridSun
The new 8000α hybridSun is the power-house of the new 8000α series. With the highest performing combination of pureSunlight and smartSunlight for an especially satisfying tanning result.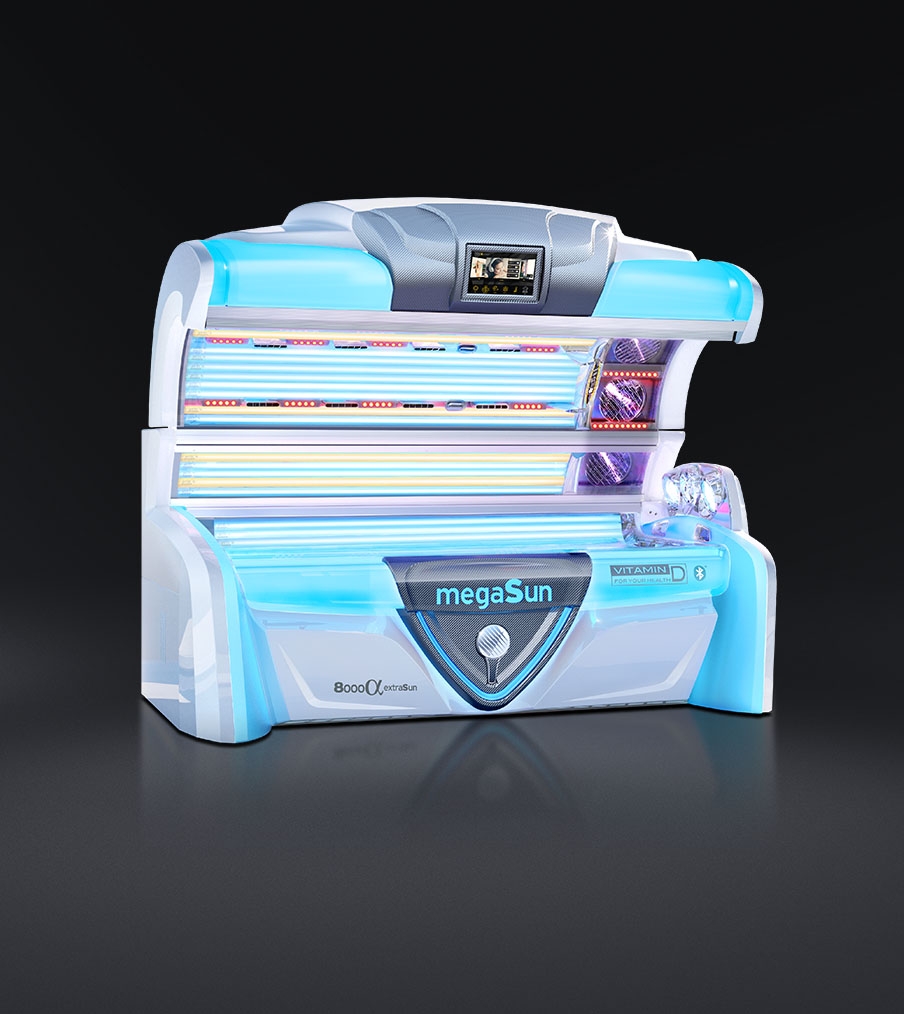 8000α extraSun
The new 8000α extraSun: Intensive sun-light with an extra-high percentage of UVB for increased pigment development and vitamin D production. Enabled by the one-of-a-kind extra-Sunlight lamps.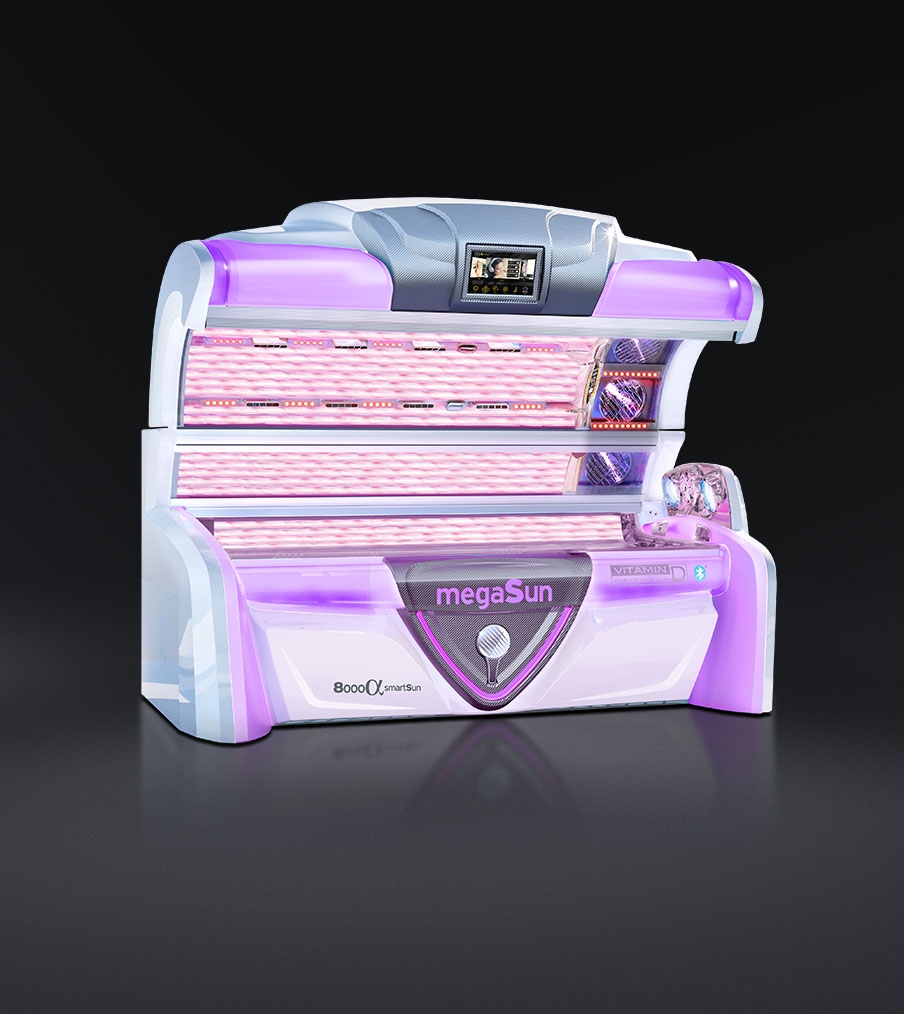 8000α smartSun
The new 8000α smartSun: With a smart balance between intensive sunlight and soothing beauty light. The patented smartSunlight lamps combine the power of four spectral ranges.
Carbon/Red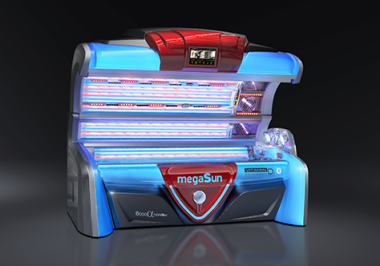 Pearl/Red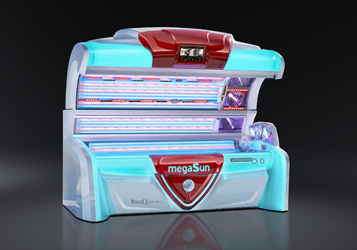 Carbon/Pearl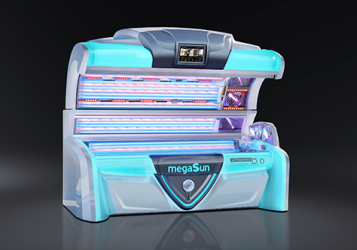 HASHTAGS! COPY AND PASTE FOR SOCIAL MEDIA!

#ms8000 #megasun8000 #megasun #8000extrasun #8000hybridsun #8000smartsun #komfort #sonnen #hautpflegendesbeautylicht #sonnenlicht #lichtkombination #besmart #bestrong #bespecial #megasun #sunshine #sunislife #sonneistleben